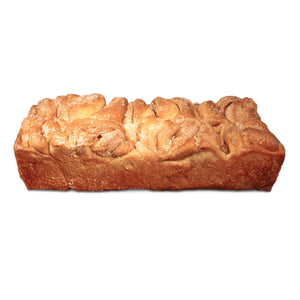 Miller & Paine® was a department store in downtown Lincoln, Nebraska, that featured a café right in the store! The 50's were a classier time. When the department store closed down, the good folks at Miller & Paine® entrusted Runza® with a top-secret recipe for their signature item: the cinnamon roll. We're proud to offer Miller & Paine® Cinnamon Rolls, made with that same classic recipe. Try 'em with a bowl of our homemade chili on a cold day (trust us, it's good). 
BEFORE YOU ORDER, HERE ARE SOME IMPORTANT THINGS TO KNOW
Rolls ship on Mondays.

 

Orders must be received by the Friday prior at 9am (Central Time) to be included in the shipment (unless noted otherwise).

 



Most orders arrive on Thursday or Friday.  
Holiday
Shipping Schedule:
Monday, December 4th
Monday, December 11th
Monday, December 18th
Monday, January 8th
Price includes USPS Priority shipping. We ship to any of the 48 contiguous United States. Even you, Kentucky!
These rolls are different than the ones sold in-store.
Sold in 2 dozen increments. 
Miller & Paine® is a registered trademark of Miller & Paine, LLC.