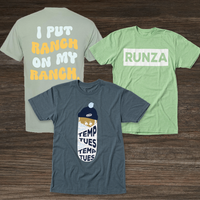 HOMEMADE FRESH T-SHIRTS
Strut your fresh-baked fandom in one of these never-frozen options. Each one is made of 100% cotton and 0% cabbage.
MAKE ME FRESH, NEVER FROZEN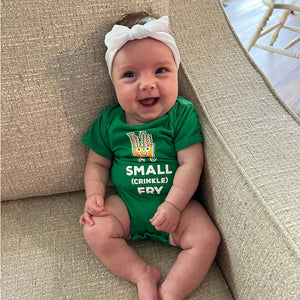 CRINKLE FRY RUNZIE
The perfect onesie fit for a small fry. 
oh, baby!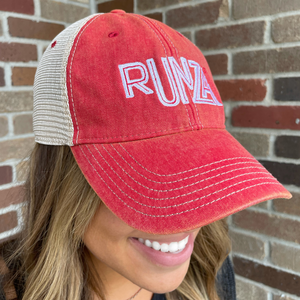 TRUCKER HAT
Hot off the press and out of the oven.
HATS OFF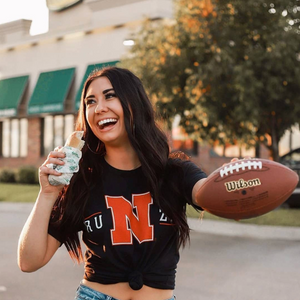 HUSKER APPAREL
GBR stands for Go Big Red. GBR also stands for Go Big Runza®. We don't make the rules, we just make the sandwiches. 
GO BIG RUNZA
ABOUT US
One effective way to tell everyone you love Runza®, is to get a Runza® Rex neck tattoo. But if you're a reasonable and sane human being, you might just opt for some gear – or even delicious food – from one of our 88+ locations in Nebraska, Colorado, Kansas, Iowa or South Dakota.
All sales are final, and returns and exchanges cannot be handled at Runza® Restaurant locations. If items are purchased from more than one category, the order may arrive in separate packages.
Runza® is a registered trade/service mark of Runza National, Inc. © 2023 Runza National, Inc.